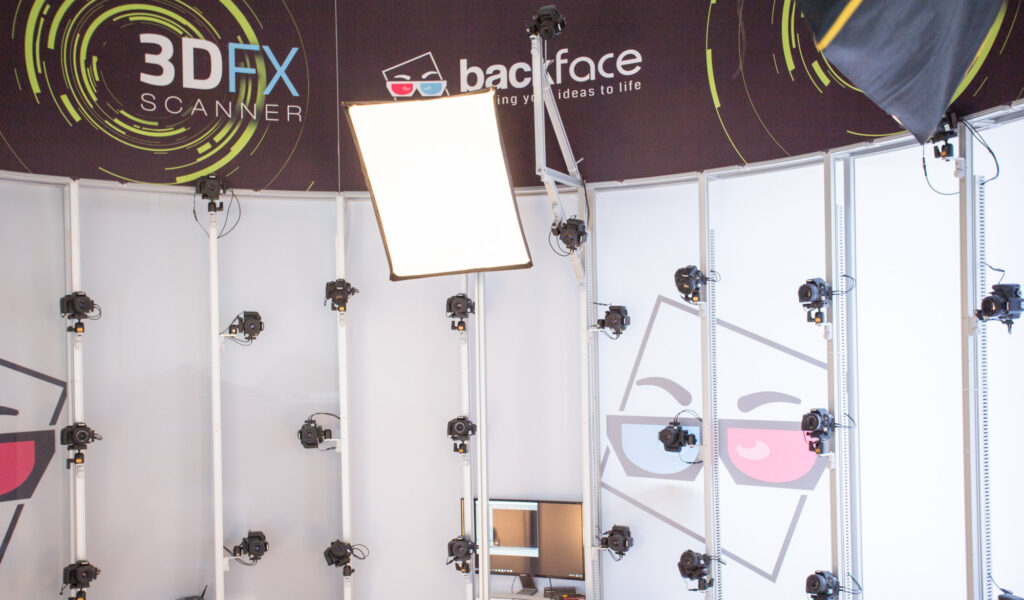 Photogrammetry Rig
Our custom built state of the art 3D scanning / photogrammetry rig is the perfect option for scanning people.  Consisting of 96 DSLR cameras, the scan data is a whopping 1812 Megapixels!
Ideal for game developers or animation companies, the 3D scan results can be provided as a OBJ and texture file, cleaned and retopologised if necessary.  If you prefer to use your own topology, we're able to remap the scan data back onto the new model to produce a hi resolution texture file.
Our 3DFX scanner captures data in a flash, so dynamic poses and movement won't cause any issues.
The rig is available to hire in the studio with sessions by the hour, half day or full day, which includes scan processing.  We're also able to provide actors, models and costumes if required.
Hi Resolution Hand Scanner
Our Artec Eva is a great choice for a hi resolution scan of a person or object.  The process takes longer than in our photogrammetry rig but when dimensional accuracy is important it's a great choice.  It uses structured light to capture the data which produces 3D models that are accurate to +-0.5mm.   The Artec Eva also captures colour, so textures are still available.  Results can be provided as OBJ or STL files and as a 3D print if needed.