We recently had the pleasure of working alongside the Yogscast and Hat Films YouTube content creators to produce mini figures for their upcoming Live Action shoot.
Hat Films jumped in our 3DFX 360° scanner, which is made up of 96, 18MP DSLR cameras.
The each scan is captured in a fraction of a second and after a while processing, produces a high density point cloud consisting of around 80 million points which we can then turn into a 3D mesh.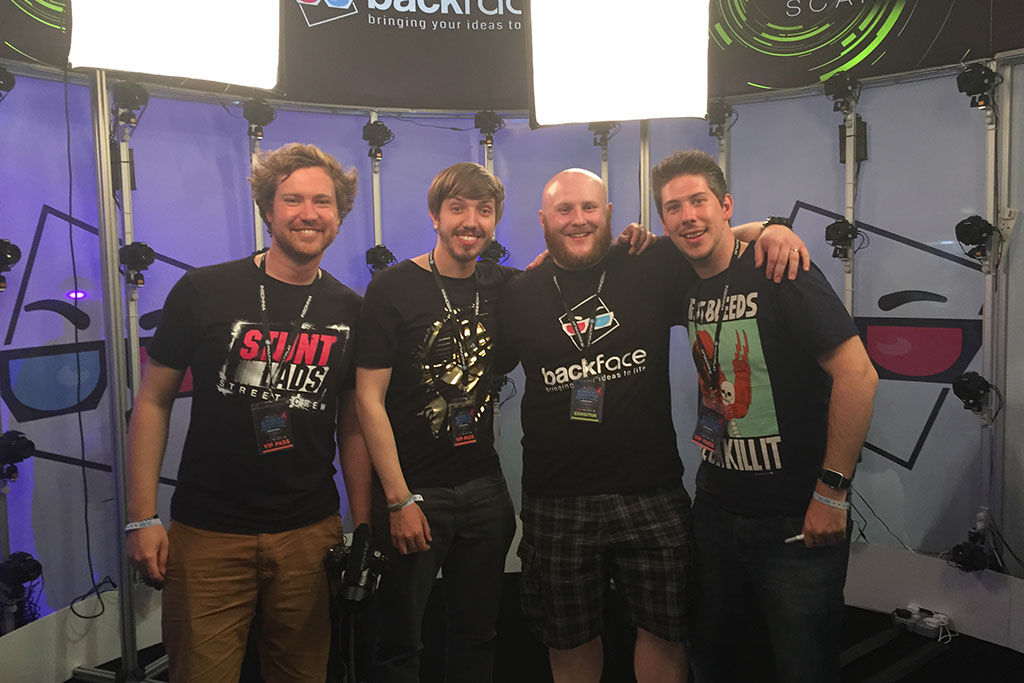 We took our scanning team and our mobile hand held scanner to Yogs Towers to capture the Yogscast team.  Our mobile scanner works with structured light, taking around 10 photos a second.  The end result is a 3D model accurate to ±1mm.  We take some extra pictures which we can use later to add accurate colour and detail to the finished digital models
Back in the studio, when we've finished processing all the scan data, our digital artist gets to work detailing and putting the finishing touches to each of the models.
And finally, we're ready to send them to our large full colour 3D printer!
Don't forget to checkout the end results on the Yogscast YouTube channel!
We're excited to be talking to Yogscast about
Limited Edition Yogscast Figures
Read More